Tips for Finding a Professional Plumbing Service Provider
It's a fact of life that not all plumbing services are not created equal. A quality plumbing service offers same-day scheduling, honest pricing, and satisfactory work. A subpar plumbing service leaves unanswered phone calls, misses appointments, and tacks on unnecessary fees.
There are three things to look for when finding a professional plumber: good reviews, state-approved licensure, and membership plans. Instead of playing phone tag or struggling to get answers this holiday season, homeowners can turn to one source to find quality service: the internet.
Look for Positive Reviews
There are dozens of websites dedicated to rating and reviewing plumbing companies in Vancouver. Some of those platforms include:
Facebook:

Facebook has evolved into more than a social media platform; it's a way for businesses to share information with prospective clients. Here, when looking up a plumbing business, homeowners should look for positive reviews, evaluate client-company relations, and other relevant details.

Angi:

Formerly known as "Angie's List," this platform lets homeowners view businesses' addresses, contact information, reviews, and ratings. It also offers pricing options.

The Better Business Bureau (BBB): The BBB is a massive database that lists businesses' reviews and ratings. It also publicly shares complaints that previous clients have filed against the company.
Google:

Every solid company should have a Google My Business account. This allows it to share updated information about services, contact information, and hours of service. Homeowners should type in "plumber near me" to get the best possible results.
There's no such thing as a perfect plumbing maintenance company. It's totally normal to see a few low reviews. However, a prospective company should have at least four stars on average.
Evaluate Any Licenses and Certifications
Every plumbing company should have these things:
Liability insurance:

The

Washington State Department of Labor & Industries

notes that every plumbing company must have state-approved insurance––including liability coverage. This means that if a plumber accidentally damages the home while making repairs, they have insurance to cover it.

Certifications:

Not just anyone can be a plumber. To be a certified plumber, the

Washington State Department of Labor & Industries

notes that a professional must have at least 8,000 hours of plumbing service. Additionally, not all plumbers can manage every plumbing issue. For instance, a plumber who specializes in appliance leaks may not be certified to handle sewer line issues.
Homeowners should think twice about contacting a plumbing company that doesn't carry liability insurance or has the proper certifications.
Check for Any Membership Plans
Ideally, a homeowner wants a continuing relationship with a plumbing service. That way, if they have any problems, they know who they can count on.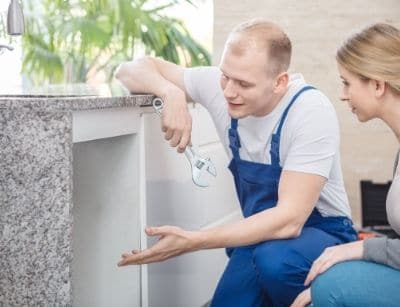 One of the ways that plumbing companies demonstrate their commitment is to offer membership plans.
These memberships should include:
Discounted service

Upfront pricing

The plumber's direct contact information

Routine inspections
They should also routinely communicate with homeowners via phone or email. With a membership plan, a homeowner should feel as though their plumbing service is just a phone call away.
About Henco Plumbing Services
Homeowners looking for a plumbing company in Vancouver know they can count on Henco Plumbing Services. This award-winning company has five-star reviews, is accredited by the BBB, and offers same-day pricing. Interested parties can call their team today to learn more about their dependable plumbing services in Vancouver.